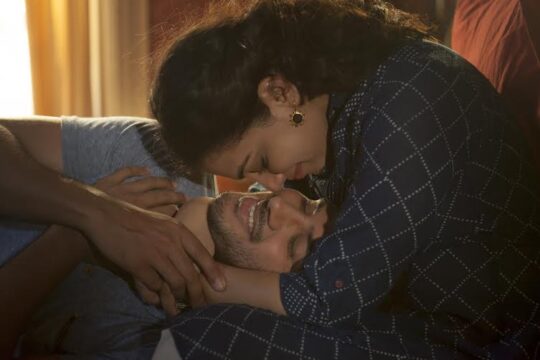 List of best romantic movies in Kollywood?
You can find a lot of movie genres in Kollywood or the Tamil film industry; there's a huge list of Tamil movies in every genre. But their romantic movies are always on a different level with an exciting story. From the old days (the 90s) to today, you can find many highly popular Tamil romance movies which have caught the hearts of all the viewers.
So, do you like to watch romance movies online? The way everyone watches movies has changed worldwide, and OTT platforms like aha are becoming the preferred choice of most people in India. Aha is one of the best Tamil OTT platforms, which allows you to watch and download Tamil movies based on your choice. It offers a variety of content like tv shows, movies, and web series, which you can watch with a subscription.
1.      Senjitaley En Kadhala
The cast
The romantic drama film Senjitaley En Kadhala is directed by Ezhil Durai, starring himself as Veera, Madhumila as Anushka, and Abhinaya as Sona in the lead roles.
The story
Senjitaley En Kadhala is a romantic comedy film that revolves around Veera and Anushka's love story. Veera is deeply in love with his childhood friend, Anushka, who is the spoiled daughter of a rich man. But he has to endure an ugly breakup with Anushka, which greatly troubles him. The rest of the story is about his struggles and challenges to move on and succeed in life.
2.      O Kadhal Kanmani
The cast
O Kadhal Kanmani was written, directed, and produced by Mani Ratnam. The film stars the popular Malayalam actor Dulquer Salmaan as Adi and Nithya Menen as Tara. Other cast members include Prakash Raj, Leela Samson, Vinodhini Vaidyanathan, Ramya S, etc.
The story
O Kadhal Kanmani is an interesting romantic comedy film with an IMDb rating of around 7.4. The film is about Adi and Tara's love story, who face some challenges in their love life but later overcome everything. Adi and Tara first meet at a wedding and falls in love with each other. However, since both are not interested in marriage, they decide to have a live-together relationship. But eventually, their career forces them to part ways. But they finally decide to get married, maintain their relationship, and achieve success in their career.
3.      Trisha Illana Nayanthara
The cast
Trisha Illana Nayanthara is another romantic comedy film starring G V Prakash Kumar as Jeeva, Manisha Yadav as Aditi, Anandhi as Ramya, Simran, VTV Ganesh, etc.
The story
Jeeva is a young man who falls in love with his childhood friends Aditi and Ramya multiple times. But his fate has other plans, and he breaks up with them. It is quite an interesting comedy movie that will keep viewers entertained. The film is about Jeeva's attempt to choose his life partner, but none of his relations will end well. What happens next is the great suspense and you can find it out by watching this full movie on aha OTT.
4.      Bombay
The cast
The romantic drama Bombay was written and directed by the famous director in the Tamil film industry Mani Ratnam. It stars Arvind Swamy as Shekar Narayanan Pillai and Manisha Koirala as Shaila Banu in the lead roles. Other supporting casts include Nassar, Kitty, Tinnu Anand, etc.
The story – highlights
Bombay is an excellent romantic film that also includes some incidents regarding the riots between Muslims and Hindus. The film starts with the Hindu man Shekar who falls in love with a Muslim girl Shaila. Even though Shaila initially refuses his love, she eventually falls for him. But both their families do not support this relationship, resulting in them eloping to Bombay. After a few years of a happy life, Shekhar and Shaila face the consequences of a riot in Bombay. The film highlights the wrath of communal riots in Bombay, which made it highly popular. Apart from that, all the songs in this movie are highly popular and are still loved by the people (even though the film was released in 1995).
The best way to watch all-time popular Tamil romance movies – aha
Aha is the perfect choice if you are looking for the all-time best Tamil romance movies. It has a huge collection of all movies of different genres, making it an all-in-one movie platform for aha users. Aha will have the right option for you whether you are looking for old or new movies.